Intergenerational Programs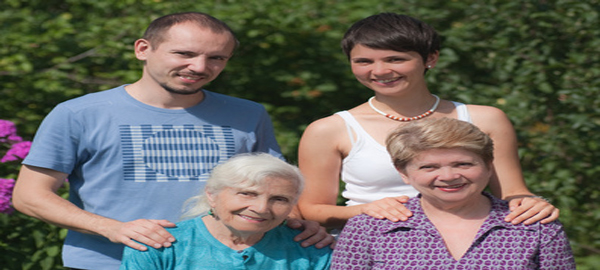 It is good to know that there are increasing numbers of government and non-government associations who are continually are working for means to create an efficient division of services for aging and adults with physical disabilities intergenerational programs.
A shift in the lifestyle of older people was observed recently wherein they get to take care of younger generations due to the fact that the shifts and changes in family set-ups and economic trends are also at hand.
It may not be an easy-to-adapt change to majority of families but it doesn't mean that there are no ways of addressing it. Governments have to understand that families should be a top priority and as much as possible, they have to come up with the best means on how to deal with it. One way of addressing the situation is to guide the grandparents and relative caregivers on how to use resources and services available primarily to children for an easier completion of tasks.
The intergenerational programs will include information regarding child care, immunizations, child care requirements as well as how to avail of them including how to collaborate with private agencies in order to be able to bring this about.
A lot of factors have contributed to why the responsibility of taking care and raising the children has been handed down to grandparents and relatives. It may be because of dealt of actual parents, government might have encountered some delay on coming up with the best ways on how to make both ends meet so that proper care and assistance can be provided, or maybe because some parents fell into vices and habits which is not suitable to have especially when carrying the responsibility of childcare. In the past years, there has been a noticeable increase in the number of substance abuse, incarceration, mental illness, child abuse, joblessness as well as HIV/AIDs cases, and these are just some of the contributory factors of the aforementioned situation.
The Division of Services for Aging and Adults with Physical Disabilities intergenerational programs that are being created will help the grandparents in finding, identifying, and accessing available resources. The information will include general topics, emergency phone numbers and other necessities that grandparents have to learn in order to thrive.
The information guide is a helpful tool for grandparents and relative caregivers for them to know which agency to contact to especially in cases where misbehaviors from children are noted.